About Us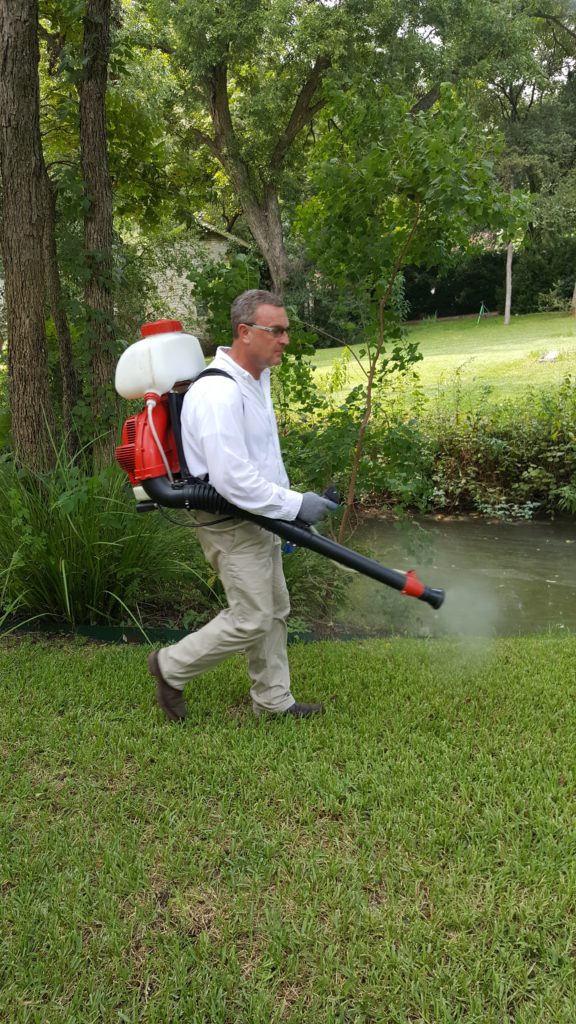 Mosquito Plus provides pest control services, specializing in Mosquito Barrier treatment, for residential and commercial properties in and around Travis and Williamson counties. Our unique blend of products stops most mosquitoes from entering your yard. The barrier treatment is applied to your outdoor living space with an effective and safe barrier spray that eliminates mosquitoes for 21 days.
Owned and operated by Linda and Don Toon, Mosquito Plus, was established in Cedar Park, Texas in 2015 with the goal of keeping you, your family, friends, and pets happy and healthy outside of your home.
In 2016 we expanded our services to provide complete pest control services to solve all pest problems both inside and outside your home.  It has become our passion to minimize the risk of being attacked or becoming ill from diseased mosquitoes, fleas, and any other pests that thrive in our local environment.
Don is licensed through the Texas Department of Agriculture to provide structural pest control services.